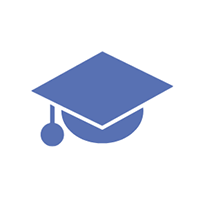 Nicholas S.
Private tutor in Lodi, NJ
University Tutor
5
Nicholas S.
Education
William Paterson University of New Jersey - Bachelors, Biology
Experience
I have a bachelor's in biology from William Paterson University in Wayne, New Jersey. After graduation, I spent four years working in a medical lab before going back to school. I then earned my teaching certification and can now teach Biology and Life Sciences to New Jersey middle and high school students.Since I was child, I have absolutely loved all things science. And this love now includes helping others understand it, which is why I decided to become a teacher. I judge my success as a teacher and a tutor based on how well I teach the larger concepts. I want my students to remember things for years, not just what's on the next test. That's why I want to be a tutor, to be part of the student's discovery of science, regardless of the content area. If it's a subject in which you aren't particularly interested, I'll find a way to make it fun.From a personal perspective, I like to play video games, watch television, go to movies, and read. And if you need a comic book and sci fi tutor, I have that covered too! I am a proud geek and recently attended my fifth New York Comic-Con.  
Availability
Weekdays at any time, Weekends at any time
Can Meet
Up to 30 minutes away at my regular hourly rate
Hobbies
Reading, video games, TV, movies, comic books, Star Wars, etc. I am a geek and proud of it! I'll be attending my 5th NY Comic Con in October 2015.
Show More
Inquire About This Tutor
Thanks!
Most tutors respond within 48 hours.
Feel free to contact other tutors while you wait.